The Vegas Golden Knights' Twitter account was criticized Sunday night after it announced the Boston Bruins' lineup with female names. Clearly referencing the Boston themed film Ted, starring Mark Wahlberg and Seth Macfarlane.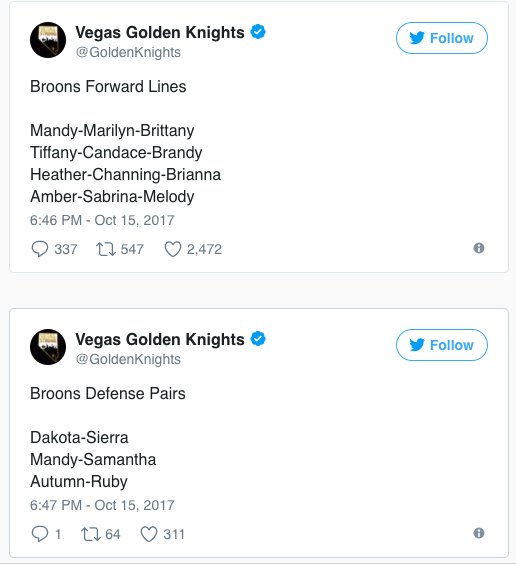 All the tweets were were deleted from the team's official Twitter timeline as of 1:15 pm ET on Monday.
Here is my two cents. People are saying outright that this is sexist. How? If anything its a shot at Boston.
The majority of arguments assume that these tweets 'imply' that women are lesser. Can a movie reference just be a movie reference? Why does it have to mean anything but that.
Using the same logic, people are saying that by calling the Bruins women, it implies that women are worse. No.
Calling a women a man is an insult to a woman, but does not imply that men are worse.
Please explain to me how this is automatically assumed as both sexist and offensive.
---
---
Categories: hockey, las vegas golden knights, Uncategorized