P.K Subban for Shea Weber – July 2016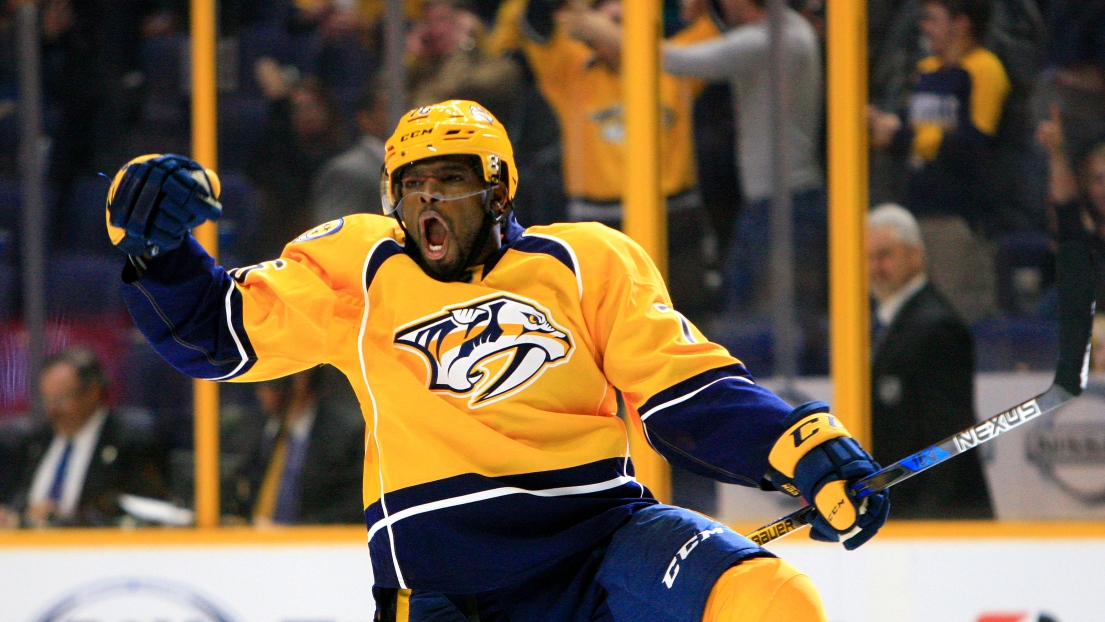 This is the most recent, well known and arguably the most blockbuster of all the trades. The analysis sample size is incredibly small, and both players made impacts on their teams. But Shea Weber is not in the cup final and P.K is leading the way with the strongest D core in the NHL. P.K was not nearly as appreciated in the Montreal system as Weber, thus warranting a simple one for one trade. P.K was a fan favorite, and frankly still is in Montreal but was allegedly not the type of player Montreal wanted to cultivate in this window of playoff berths. Weber represented a quiet, strong defensive player, with a less risky type of play.
Comparative Stats 
| | | | | | | |
| --- | --- | --- | --- | --- | --- | --- |
| Name | Games | Goals | Assists | Hits | Blocks | Plus/Minus |
| Weber | 78 | 17 | 25 | 140 | 157 | +20 |
| Subban | 66 | 10 | 30 | 78 | 104 | -8 |
Weber and Subban put up similar points, but obviously play a different game. Subban also caught the injury bug this season, but has persevered into the playoffs. At this point, a change of dynamic and scenery has benefitted both players, but has brought a positive, big name star to Nashville. P.K's personality and A List NHL caliber following has allowed Nashville to become a true hockey town in this year's playoff run. To fully commit to a comparison will require several more years of stats to compare the two defenseman, as the true value of the trade could depend on the durability of both players, and their continued stats. Still a huge move for Nashville and Poile, that may have spurned this playoff run.
Ryan Johanson for Seth Jones –  January 2016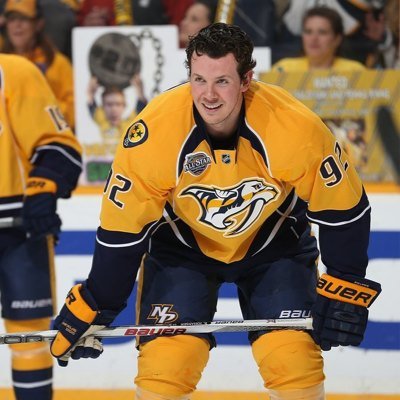 This may be one of the few trades in hockey that benefited both teams fairly evenly. Columbus was short of defense with puck moving ability, and Nashville has never truly had a #1 center. A comparison of stats won't necessarily be telling of the value in which each player brings to their team, so a direct comparison won't be done. As a top pairing D, Jones has had the chance to play in all aspects of the game and played 23:24 minutes per game this season for the Blue Jackets. Jones likely would have had a tough time cracking the top 4 D core that have dominated the playoffs and regular season, and was given an opportunity to develop as a strong young player with the open spots in Columbus. Torts also actively stated he did not like Johansen's play and was critical of his efforts on the ice. The change of scenery has benefited both players and given them opportunities to develop and expand their role. No complaints here from either team. While Johansen won't be in the cup final, he was an integral part of their season and a serious contributor toward this historic cup run.
Filip Forsberg for Martin Erat and Michael Latta – April 2013.
This may be one of the most lopsided trades in recent history, at least in the Salary Cap era. Forsberg has recorded several seasons for the Preds with above average success.  It can also be noted that while Forsberg was picked 11th, he is definitely the best player in the 2012 draft class. Nail Yakupov, Alex Galchenyuk and Morgan Reily are the three largest names on there.
Stats since the 2014-15 Season
| | | | | |
| --- | --- | --- | --- | --- |
| Games | Goals | Assists | Points | PPP |
| 246 | 90 | 95 | 185 | 51 |
"Filip is among the most skilled, dynamic talents we've ever had in the organization and is an integral part of our success for the next six years and beyond," Predators general manager David Poile said. "While we have already seen his creativity, hockey sense and puck skills, he has yet to reach the peak of his abilities. We have full confidence that he will continue to blossom into one of the top players in the world." Keep doing your thing Mr. Poile.
Martin Erat ended up scoring just two goals in 62 total regular season games in a season and a half with Washington. He also went pointless in four playoff games and practically begged to end his NHL career in Washington. While this trade seems so lopsided, Erat had had some successful seasons in Nashville and was a second line scorer. Washington has had a long window of Stanley Cup Potential. Trading for a proven depth forward to secure and stack lines in exchange for an unproven prospect is fairly defensible.
Forsberg is the rare care of a young player that has exploded into the NHL and adapting to the game under a great system. A DEFINITE impact player in the Cup Final.
As a side not to prove Poile's genius, Latta was a potential forth line center that did not make an impact on the NHL. I don't believe he made a permanent space in the Capitals lineup.
Mike Fisher from the Senators for a 1st in 2011 and a 3rd in 2012 – Febuary 2011
Mike Fishers long career is marked with playoff experience. He's been less effective statistically in the past few seasons, but Fisher offers veteran experience and grit in the offense of Nashville. His tough play and providing both depth down the middle and a physical presence, this is an underrated trade for David Poile. The now Captain of the Predators, Fisher provides the intangible Finals experience and continues to lead the team on and off the ice. This trade means so much more in the playoffs as Fisher is a chippy player to play against, and is a so called 'playoff player'. As he is returning from injury tonight in the Stanley Cup Final, Fisher will make an immediate impact
While this trade was less hockey related, and more personal for Fisher, it has ended up well for Nashville. Fisher's trade to Nashville seems inevitable in retrospect
Total Stats from Fisher's time in Nashville. For his style of play, these are great stats.
| | | | |
| --- | --- | --- | --- |
| Games | Goals | Assists | Points |
| 413 | 109 | 128 | 237 |
As far as players go, he is the least skilled on this list, but his value is unmatched in terms of playoff experience, leadership and gritty timely points. Let's see how these trades pay off as Game 1 of the Cup Final starts tonight.
---
---